Return
Dunraven Bay, Vale of Glamorgan 2015-2017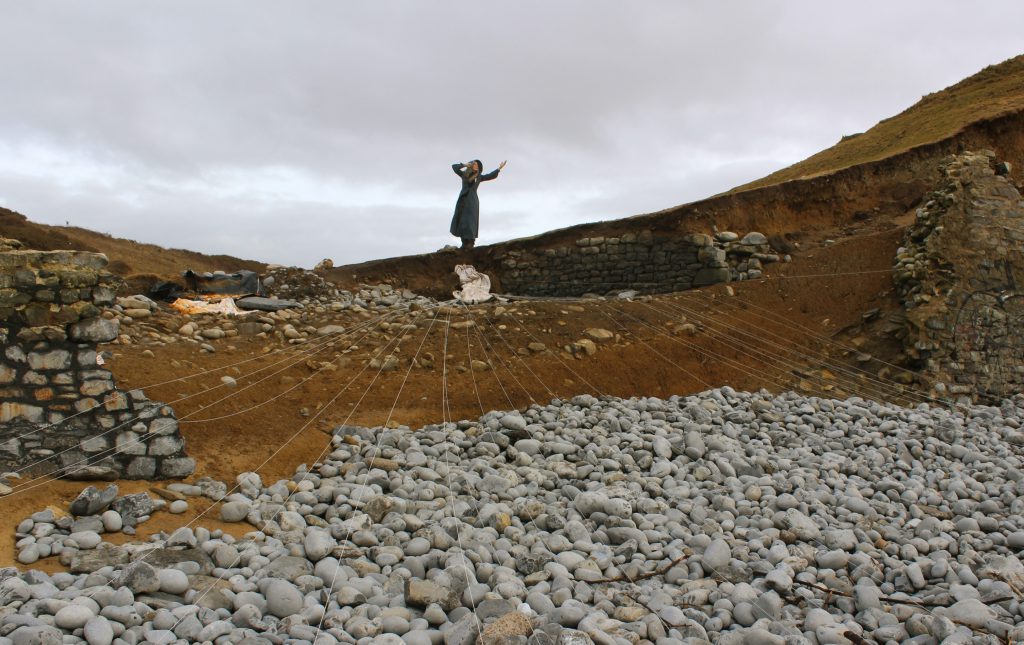 Return began in response to meeting a group of military wives at Beachley and St Athan in Glamorgan. Together with writer Kate Lovell, we had been reading Homer's Odyssey, and realised that the story of Penelope was much the same as the experiences of modern day wives of soldiers. We wanted to share this story and at the same time offer some relief and empowerment for these "women who wait". We evolved a programme of workshops on the base and on site at Dunraven Bay, where the epic landscape and sense of loss and possibility it held in its geology and ruined buildings spoke closely to the lived experience of these women and the original text.
The work became an exploration of possible audience journeys through the site, installation performances, creative workshop sessions and visits, and finally a book offering hope to all women who are waiting for their partners to return home.
Return was developed with support from the Armed Forces Covenant Fund, National Theatre Wales, and Arts Council Wales, and in collaboration with artists Jo Shapland, Jon Mcleod, and Rhiannon White.
A short film of some of our experiments can be viewed here and copies of the book are available – please get in touch if you would like one.