The Hotel Experience
Lila Dance UK tour 2019.
Director/Choreographer: Carrie Whitaker, Lighting: Natalie Rowland, Photography: Dougie Evans, Film: Millstream Productions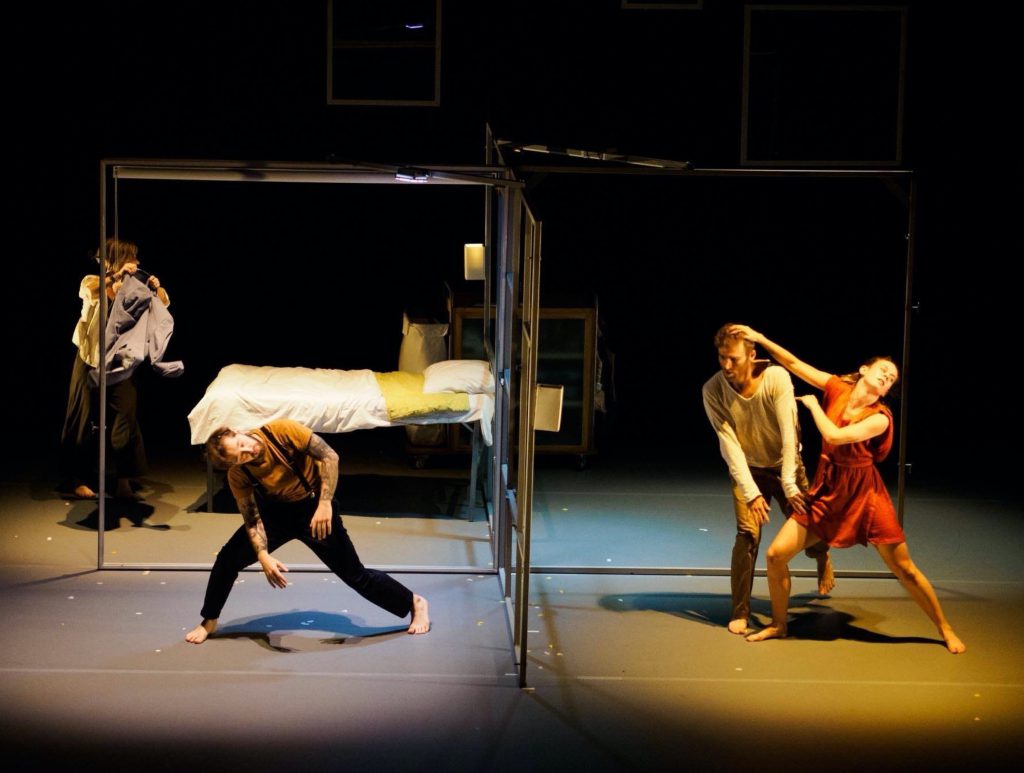 "The set is ingenious" – audience member
A metal box that spins, slides, twists, splits, expands and contracts, can be climbed and danced on, and contains multiple rooms and functions including a folding bed and working doors. Oh, and it has to break apart easily for rural touring….
The set for The Hotel Experience had to be incredibly durable and flexible to stand up to the demands of a dance tour that was visiting both rural village hall venues and proscenium arch stages – it had to dance alongside the dancers, seemingly effortless and magical.
The show followed a man spending a night in a hotel the night before his wedding, as he is confronted with hopes and fears for the future and memories from the past: the walls around him seem to blur and dissolve as fragments of memories tumble into the room in the form of past lovers. They fall from the ceilings, crawl out from under the bed and step out of wardrobes to face him once more with full force and in vivid colours.