Beyond the Border Festival
Storytelling Festival at Dinefwr, Wales 2021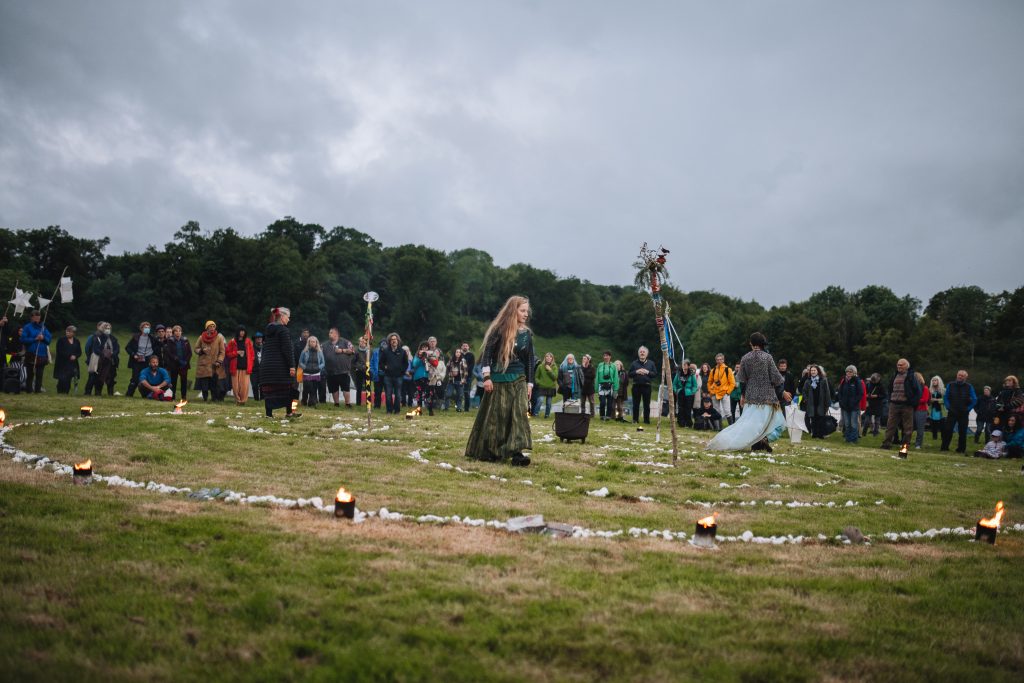 Beyond the Border is an established storytelling festival that found a new home in 2021 at Dinefwr Park.
My role involved creating way-marked storywalk journeys through the landscape on the edges of the festival site that audiences could experience independently, and which would reveal new possibilities for engagement with the environment of the parkland. As part of these journeys, I curated a series of installations by local artists working in sound, printmaking, textiles, performance, and photography for the audience to encounter along the route.
I also designed and built the space for the festival opening and closing ceremonies, hand-shifting a tonne of white stone to form a triskele, and creating a brief for local schools to make their own story-staffs to open the festival using locally coppiced wood and painted rocks that the audience were invited to keep as a gift and reminder of the experience.
I co-designed the closing ceremony alongside the festival team, storyteller Christine Watkins, and circus company Citrus Arts.
Environmental principles underpinned every choice that was made in the design process, with a "think local and reuseable" focus.