The Memory Store
UK tour 2014-2018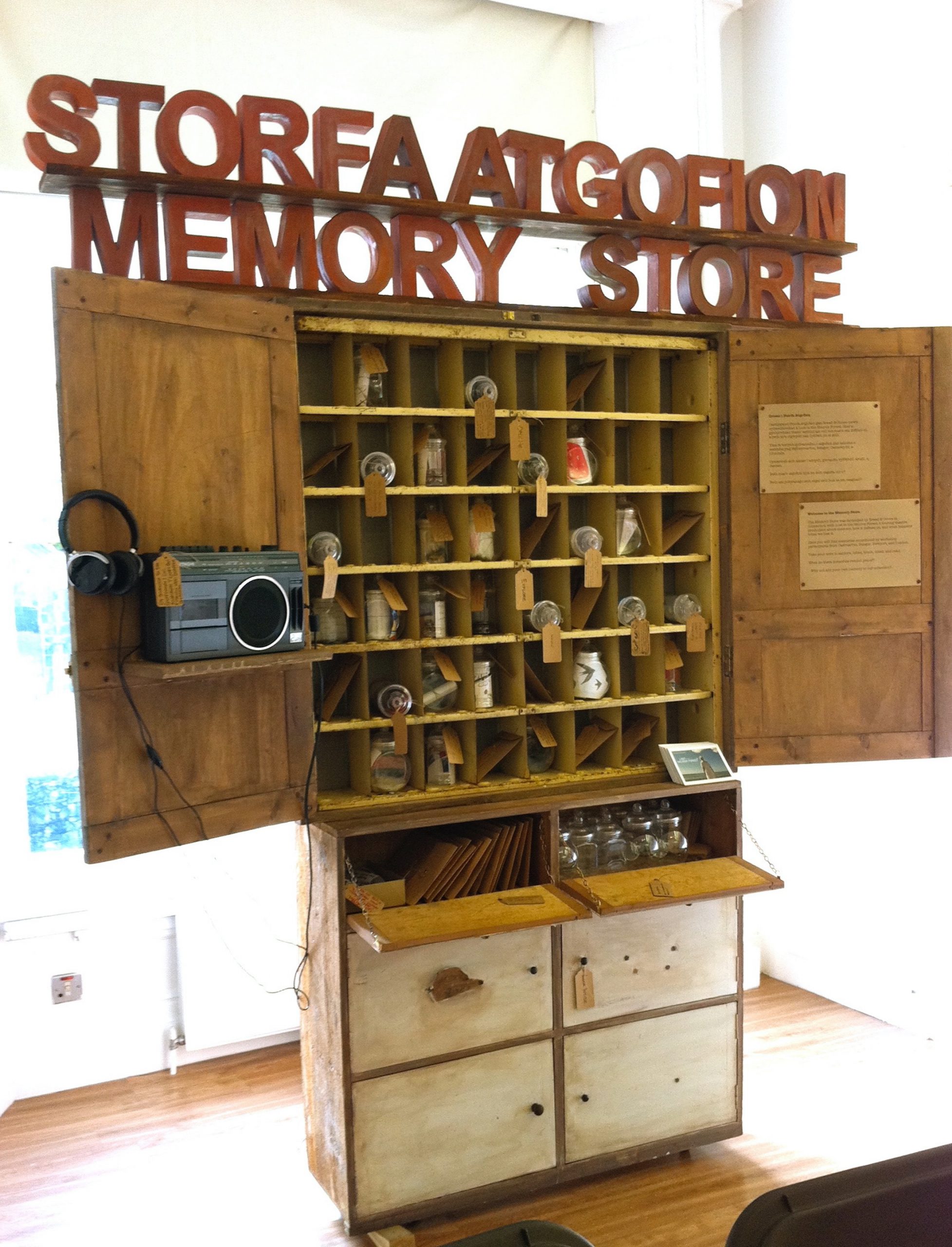 The Memory Store is an interactive mobile-library style collection of memories. The project was initially developed through creative community workshops with elders, young people, and everyone inbetween, as part of research and outreach work around the theatre production Lost in the Neuron Forest.
The finished installation has popped up in public spaces across the UK from day care centres to theatres to hospitals. Visitors were free to explore the installation, to touch, look, listen, and add their own memories to the collection, which contained sounds, poems, objects, imagery, and scents contributed by members of the public at each town the Store visited. The whole unit is made from reclaimed materials, and is designed to hold contributors memories and also materials for visitors to add their own and to create memory workshops. A film about the project and the process of making it happen is available to view here.
The Memory Store was a Bread & Goose project, created with support from scientists at Bangor University, and funded by Arts Council Wales, Arts Council England, and the Wellcome Trust. Slung Low hosted the Memory Store at their HUB in Holbeck as a permanent installation after a two year tour.