Beacons
The Quest and The Gathering. Folkestone 2021
Collaboration with composer Emily Peasgood, Creative Technologist Tarim, and artists and community members from Folkestone and beyond. Produced by SparkedEcho & Creative Folkestone.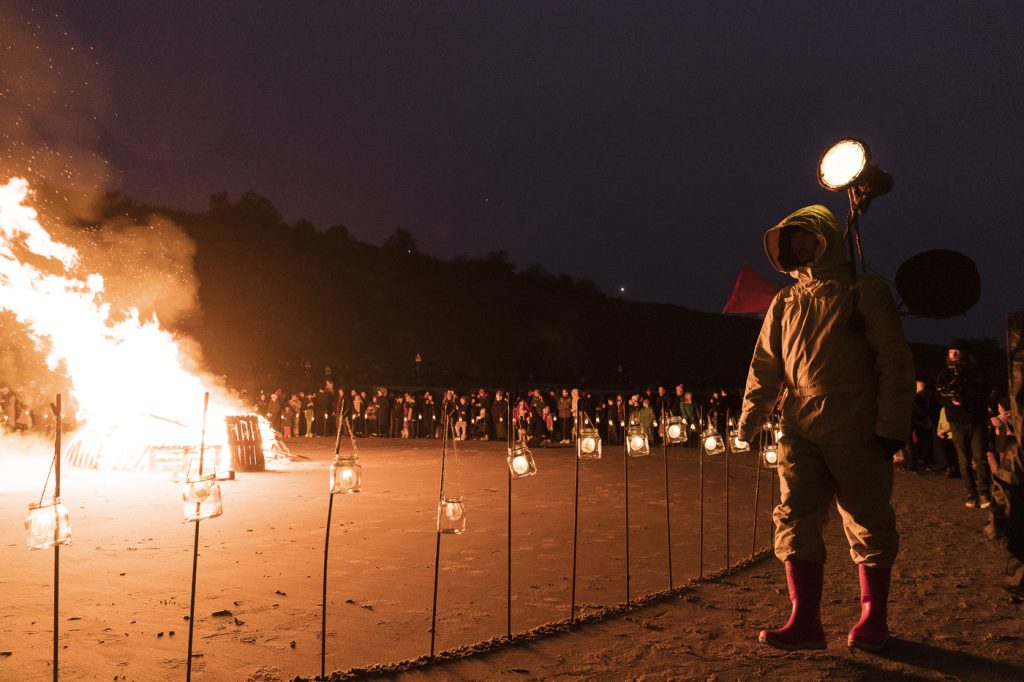 Part Quest, part Performance, Beacons took place across a whole month leading up to the full moon before the winter solstice, inviting audiences to seek out adventures and new encounters, before culminating in a co-built display of light and sound that could only work if the audience played their part.
"The Sea Gooseberries come and go with the tides, ancient messengers washing ashore in times of need. But since the balance between humans and the rest of ecosystem has been upset, their song is fading and they need us to work together to restore their magic"
In November 2021 the Sea Gooseberries arrived in Folkestone, seeking refuge in local businesses, public spaces, and the surrounding countryside. They waited for us to find them by following clues using interactive online and paper maps, uncovering boxes filled with community-gathered wisdoms and fragments of the Song of the Sea Gooseberries. Audiences then hosted the Sea Gooseberries in their homes, until it was time to reunite them on a misty beach as part of a magical participatory light installation woven with live acapella song that harked back to ancient community rituals and celebrated our connections to each other and the natural world.
Beacons was an experiment in participatory scenography, using game-like processes and tactile invitations to welcome new audiences to participate in creative activity and more deeply discover their local environment. The two year site responsive process was supported by a network of local Guardians and Hosts who co-built the story on a grassroots level.
Beacons was supported by PRS for Music Foundation, Arts Council England, Folkestone Town Council, Kent Arts Investment Fund, and The Ashley Family Foundation. It was produced by SparkedEcho & Creative Folkestone
Sea Gooseberries also appeared as part of Strange Cargo's Cheriton Light Festival 2020; as an exhibition trail in Folkestone's locked down shops in November 2020; and in combination with creative activities for schools, care homes, youth clubs and many more during the 4 year development of the project.
You can also visit the Beacons website for full credits and an explorable archive of the Quest experience.
Beacons is available to respond to other locations. If you'd like to find out more about how this might work in your town, please get in touch.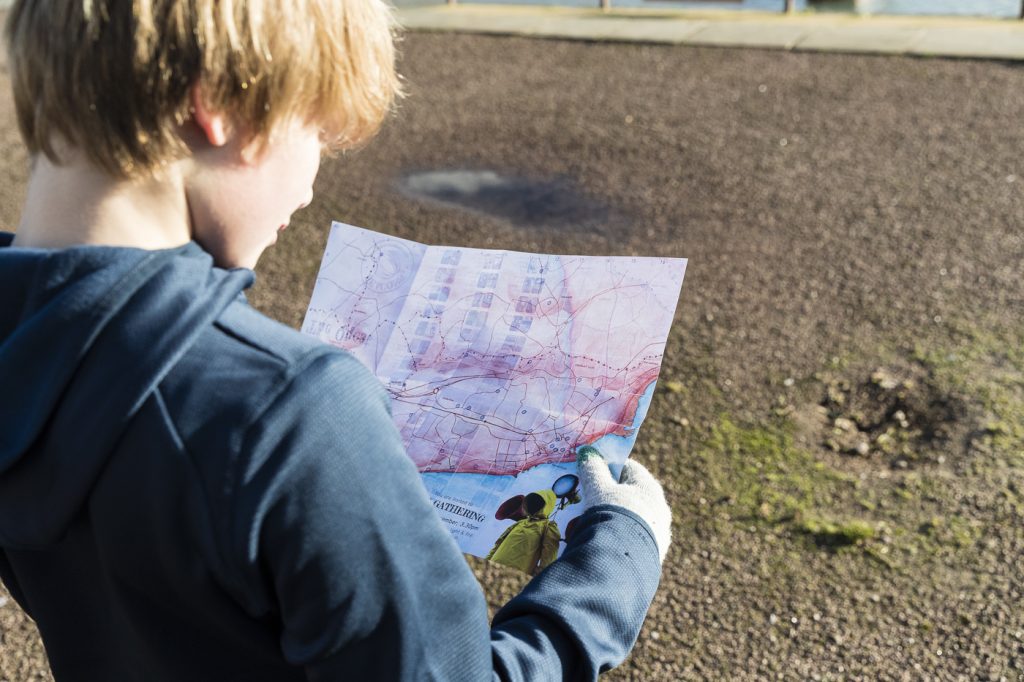 Beacons 2021 on Vimeo.